Cloud Firewall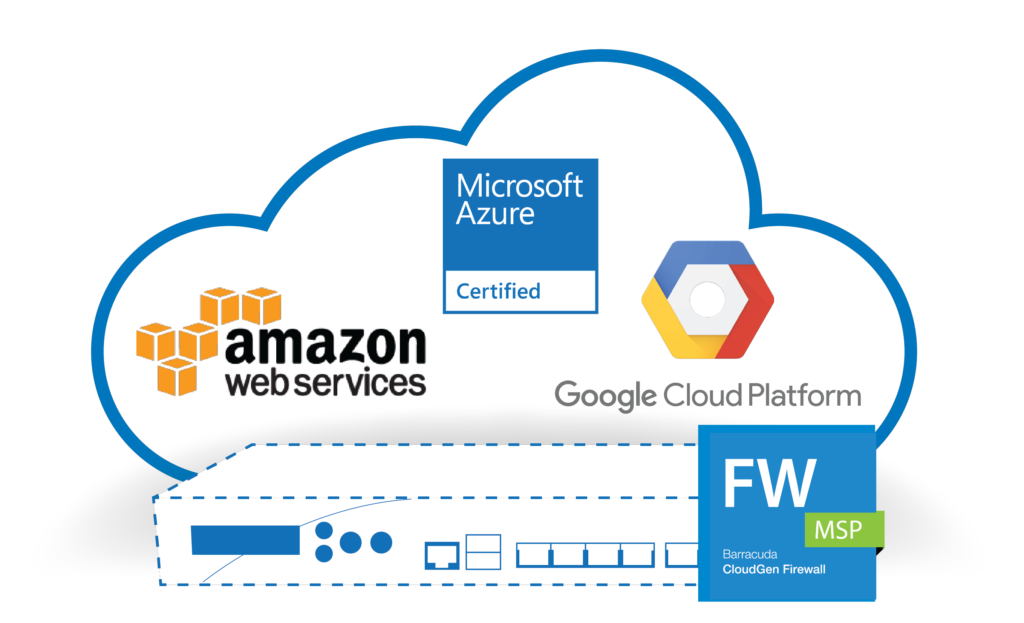 Firewall Firm Provides Managed Cloud Firewall Services on AWS, Azure & Google Cloud platforms
Check Point Cloud Firewall
A known name in the security industry  – Checkpoint got the vSEC product for public and private cloud security. vSEC is available on a public cloud such as AWS, GCP, Azure & VMware, and private cloud as OpenStack, VMware NSX & Cisco ACI.
vSEC provides advanced threat protection, including firewall, IPS (Intrusion Prevention System), Anti-virus, Anti-bot, Zero-day protection, DLP (Data Loss Prevention), and application control.
Barracuda Cloud Firewall
Barracuda NexGen firewall is available on the public cloud – AWS, GCP & Azure. NexGen is a full-featured firewall solution to provide network-level protection. It acts as a network gateway between your network and the Internet and inspects all inbound & outbound traffics to protect based on the policies.
NexGen firewall got a built-in SD-WAN (Software-defined wide area network) to connect the cloud to an on-premise data center.
SonicWall Cloud Firewall
The SonicWall firewalls give your organization the security, control, and visibility of the network, allowing you to prevent current and future cyber threats. The company offers a variety of solutions with flexible pricing plans to suit all sizes of businesses. And you can deploy the firewall as an on-premise or virtual appliance.
Features include
Protects network, infrastructure, public, private, and hybrid cloud environments from malware threats, ransomware attacks, DDoS, data theft, and others.
Advanced and intelligent threat management, detection, and protection
Advanced web content filtering
Quick and accurate decrypting and validating of large volumes of network traffic
Automatically enforce antivirus protection.
Application control that includes identification, bandwidth management, and granular application control
Great analysis dashboard, attack visualization, and real-time alerts.
Sophos XGS Cloud Firewall
Sophos XG is a comprehensive firewall solution optimized to secure entire cloud environments effectively. It provides the best visibility, protection, and response to threats targeting public and hybrid clouds.
Key features include;
A rich feature, centralized dashboard with extensive reporting hence greater visibility and insights.
Cloud-based management platform that makes it easy to configure and scale the firewall components as well as monitor network health and threats,
An easy and quick to deploy an all-in-one solution with a firewall and other security features such as sandboxing, VPN, WAF, IDS, etc.
Enhanced threat protection to identify all types of attacks and the ability to identify the hidden threat, risks, and vulnerabilities
Ability to automatically respond and also isolate compromised networks, hosts, and systems.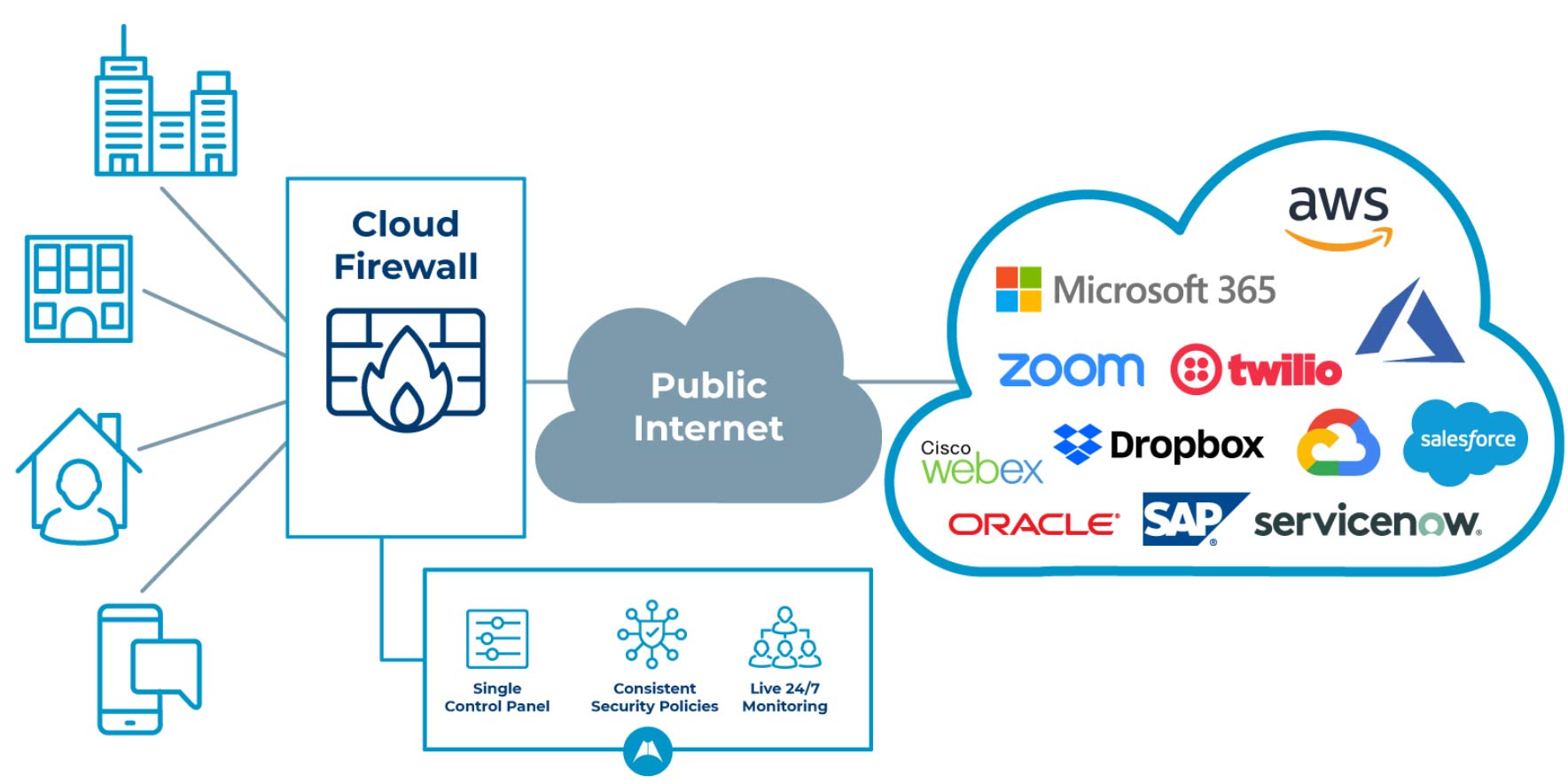 For any type of Cloud Firewall requirement
Sales Number : +91 95 8290 7788
Support Number : +91 94 8585 7788
Sales Email : sales@itmonteur.net
Support Email : support@itmonteur.net