Cops Seek It Cos Help To Train Staff In Tackling Cybercrime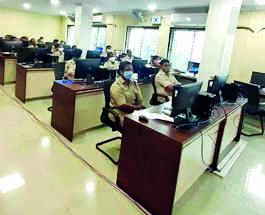 Odisha police have decided to collaborate with reputed IT companies to raise the investigation skills of cops to solve cybercrimes. Besides, the police are likely to launch a massive awareness campaign on cyber security by joining hands with different departments of the state government in February.
"We have drawn up a roadmap for a stride in the fields of cybercrime investigation, cyber safety awareness and cyber training. We want to work in synergy with other stakeholders, including various departments of the government to combat cybercrimes. We plan to create a platform under the banner of CyNergy where all stakeholders would be briefed about cyber safety," a senior police official said.
Police said awareness among people holds key in preventing cybercrimes. "We want to involve banks, payment gateways, software companies and different departments of the government, like Mission Shakti, education, and women and child development to launch massive awareness. If people become aware of cyber safety and take adequate precautions, it would help reduce crimes and prevent loss of huge money," the senior officer said.